LED Poster Display for commecial advertising
Product Detail
Product Tags
LED Poster Display Parameter: P2.5
Pixel Pitch 2.5mm
Screen Size:  640*1920mm
Screen Resolution: 256x768 Pixels
1) Module Size: 320mm×160mm
2) Module Resolution: 128*64=4096 Pixels
3)Scan Method: 32 Scan
4) LED Lamp: SMD2020
5)Refresh Rate: 3840HZ
The LED poster screen is a one-piece free-standing LED display. Portable bright LED poster screens are a modern way to promote your brand, deliver your message, and broadcast promotions. It's ultra-thin and mobile, so you can put it on your storefront or anywhere else you want. It doesn't take up much space and is very easy to set up.
LED poster displays are an excellent advertising tool for increasing traffic. Its bright and high-quality images will help you communicate with your target market more effectively. This new digital poster display is quickly spreading worldwide and is widely used in shopping malls, hotels, airports, and other locations.
Compared to the traditional static roll-up print poster, advertising campaigns displaying videos and dynamic content have more advantages. We has created digital poster screens to showcase high-quality video and image advertising to assist you in obtaining the best equipment.
Applications: Shopping malls, catering industry, product launches, weddings, hotels, airports, luxury stores, chain stores, reception halls, mobile screens, product launches, etc.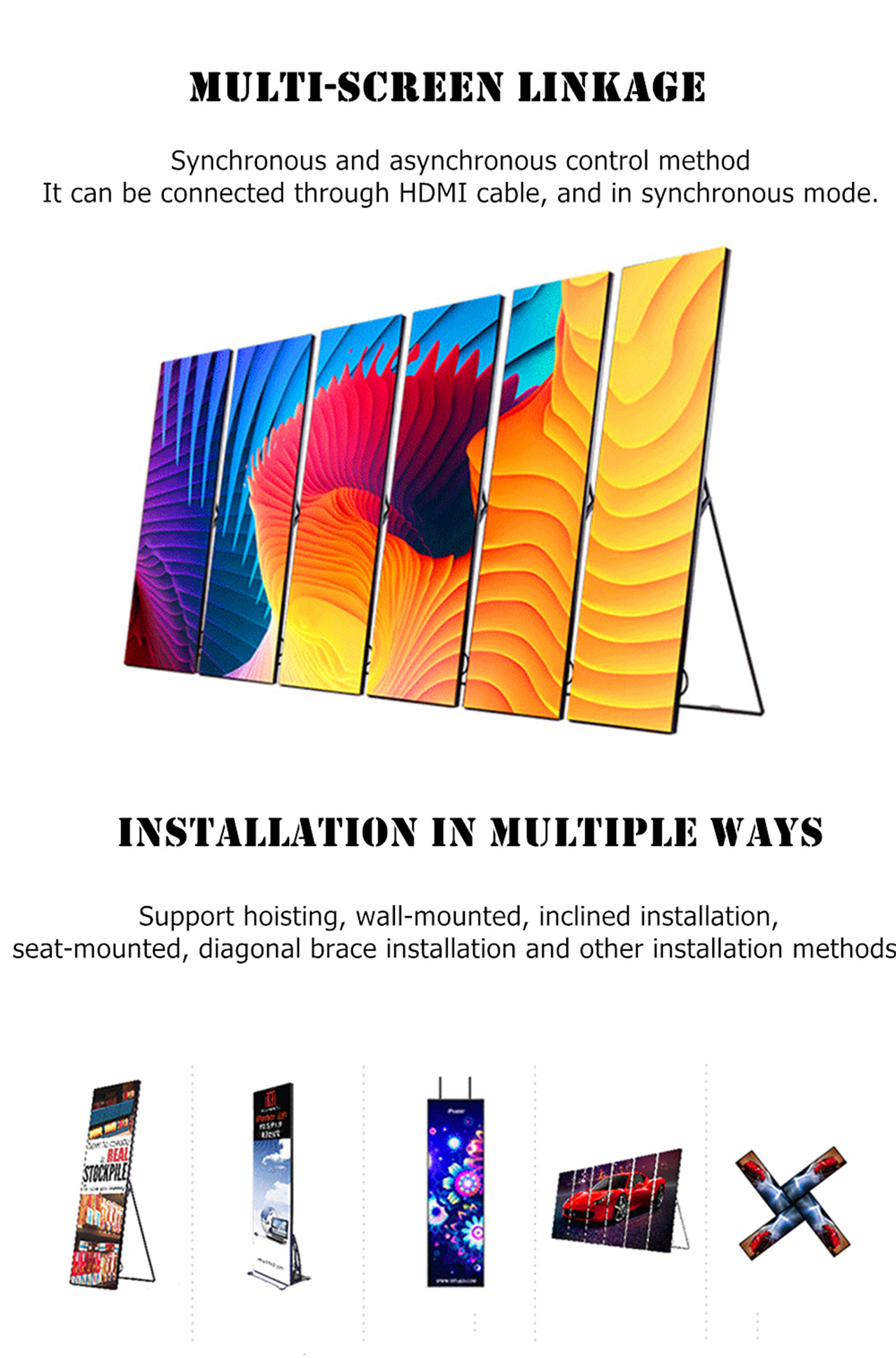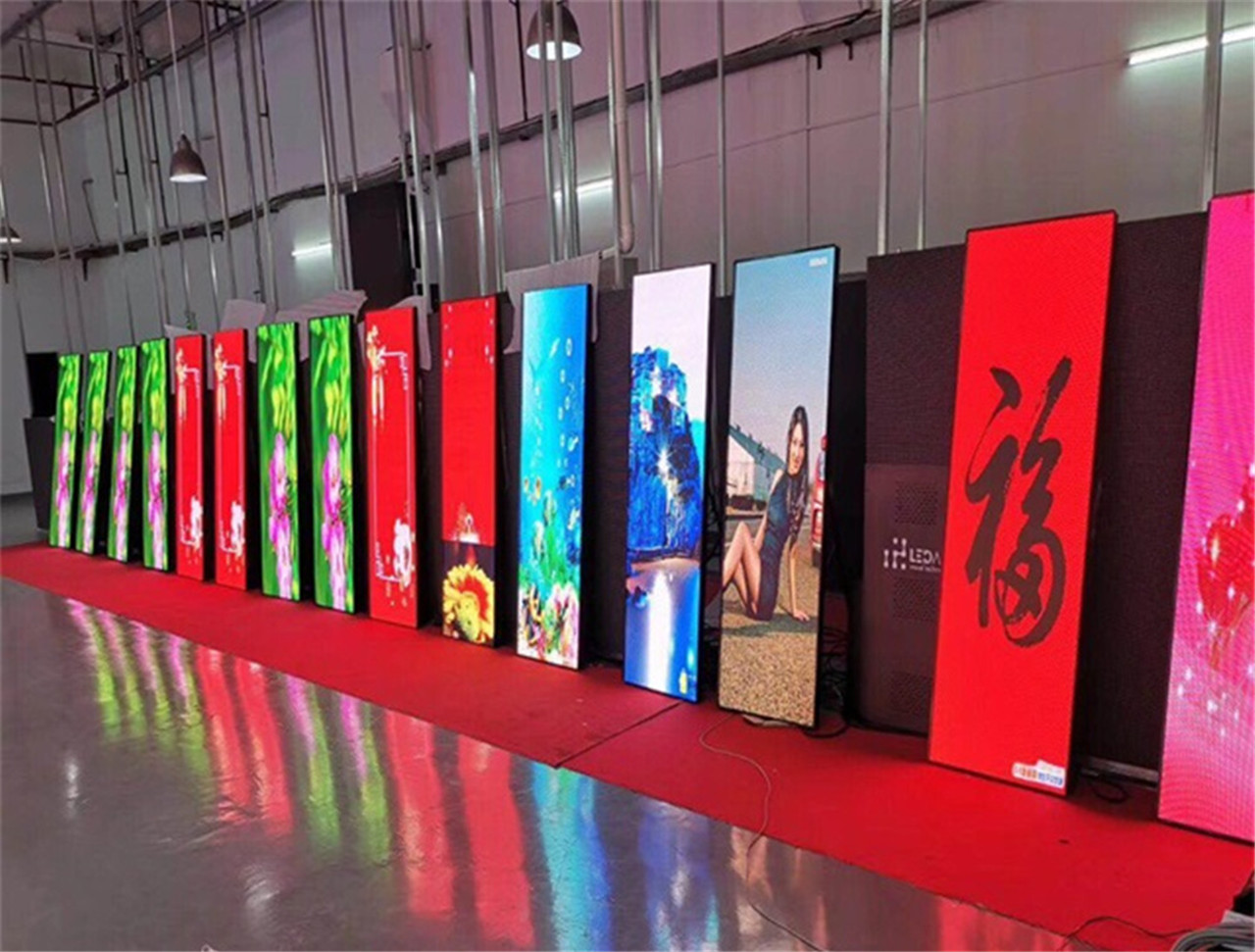 Rental Series Specification
You'd better buy all modules at a time for a led screen, in this way, we can make sure that all of them are of the same batch.
For different batch of LED modules have a few differences in RGB rank, color, frame, brightness etc.
So our modules can't work together with your previous or later modules.
If you have some other special requirements, please contact our online sales.
---
---
Write your message here and send it to us