XR Studio: a virtual production and live streaming system for immersive instructional experiences.
The stage is equipped with a full range of LED displays, cameras, camera tracking systems, lights and more to ensure successful XR productions.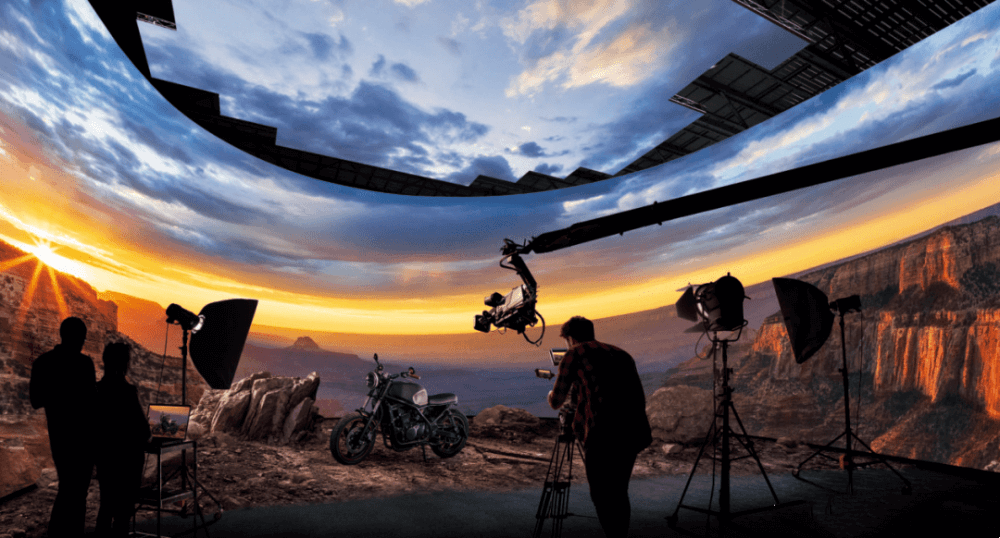 ① Basic Parameters of LED Screen
1.No more than 16 scans;
2.2. No less than 3840 refresh at 60hz, no less than 7680 refresh at 120hz;
3. After turning on the correction and image quality engine, the working peak brightness is not less than 1000nit;
4. Point spacing P2.6 and below;
5. Vertical/horizontal viewing angle of 160 degrees;
6. Not less than 13bit grayscale;
7. The color gamut of the selected lamp beads covers the BT2020 color gamut as much as possible;
8. Less moiré in surface technology;
9. Anti-reflection and anti-glare;
10. High brush/high gray/high performance IC
The basic parameters of the screen are only suggested to customers, according to the budget and screen;
It depends on the demand for display effect (the quality of the screen directly determines the final film effect)
② The Frame Rate
24/25/48/50/60/72/96/100/120/144/240Hz etc.(Determine the final load of a single device and a single network cable)
③ Content Bit Depth and Sampling
Bit depth: 8/10/12bit Sampling rate: RGB 4:4:4/4:2:2
4K/60HZ/RGB444/10BIT need to use HDMI2.1 or DP1.4 8K channel transmission
④ HDR
PQ or Disguise for the Servers of HDR of Graphics Card?
Affect on-load calculations (PQ output such as Da Vinci, UE does not need to turn on the HDR mode specifically, and HDR-PQ at non-standard resolutions can be realized; standard resolutions must be realized through graphics card HDR MATADATA information)
⑤ Low Latency
Controller + receiving card = 1 frame with extremely low latency
Affect the routing of network cables, the starting point of the main network cables must be on the same horizontal line
⑥ Interpolation Frame & Interpolation Green Shooting
Save costs and facilitate post-processing; the output frame rate needs to be doubled, which affects loading, and has high requirements for cameras, screen quality, genlock, etc.
⑦ Server/Engine/Prdinary Computer PPT, etc. Switching Display
Need access to consoles/switchers, distributors and other accessories to achieve engine and server switching display, and roaming on the screen to play PPT and other display content.
The HDR/BIT bit depth/frame rate/genlock, etc. of the switcher have the same requirements, and it will increase the system delay of the device at the same time
⑧ Shutter Adaption Technology
Understand the commonly used shutter angles on site, whether shutter adaptation technology is needed。
Affect the pre-commissioning work
Hot Electronics Promote P2.6 LED Display Screen for XR Studio
7680Hz 1/16 Scan P2.6 Indoor LED Screen for Virtual Production,XR Stage Film TV Studio
LED Screen Panels Specification for Virtual Production,XR Stages, Film and Broadcast
● 500*500mm
● HDR10 standard, high dynamic range technology.
● 7680Hz super high refresh rate for camera-related applications.
● Meet the standards of color gamut Rec.709, DCI-P3, BT 2020.
● HD,4K high resolution, color calibration memo Flash in LED module.
● True black LED, 1:10000 high contrast, moiré effect reduction.
● Rapid install and dismantle, curve locker system.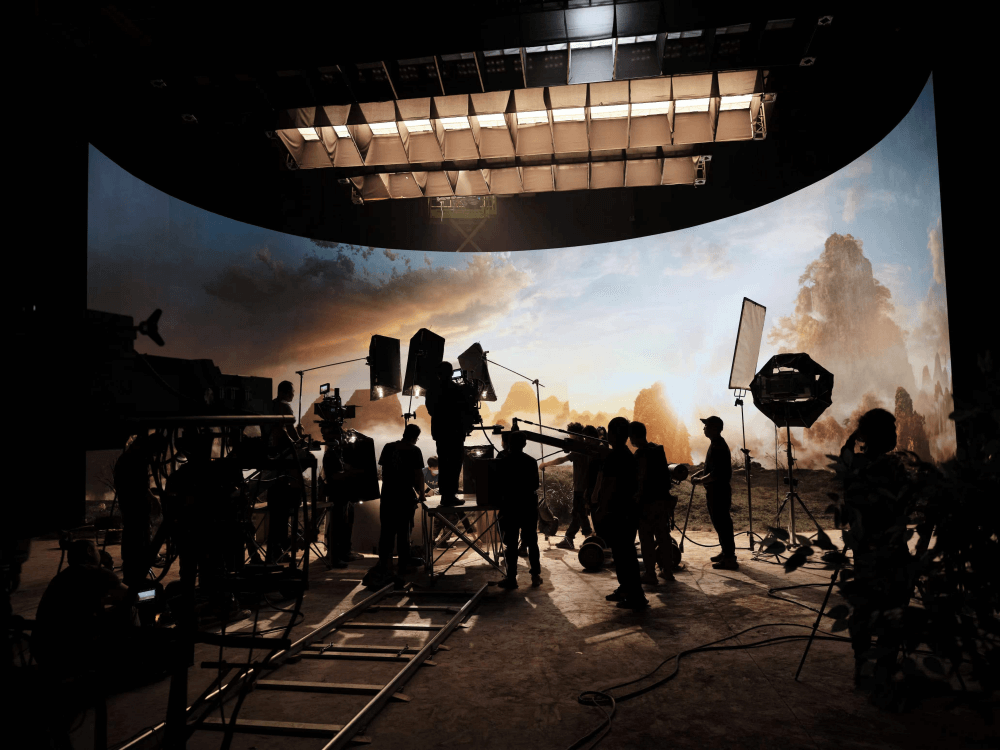 ---
Post time: Feb-14-2023