Rental LED screens are products that have been flown and transported to various large- scale activities for a long time, just like "ants moving house" collective migration. Therefore, the product needs to be lightweight and easy to transport, but also needs to be easy to install and anti-collision. The product fully considers the user experience,the two-in-one handle can be used as a hook, and one person can assemble it in one step. The cabinet and module adopt a new patented self-locking structure, which can complete product installation and maintenance without tools.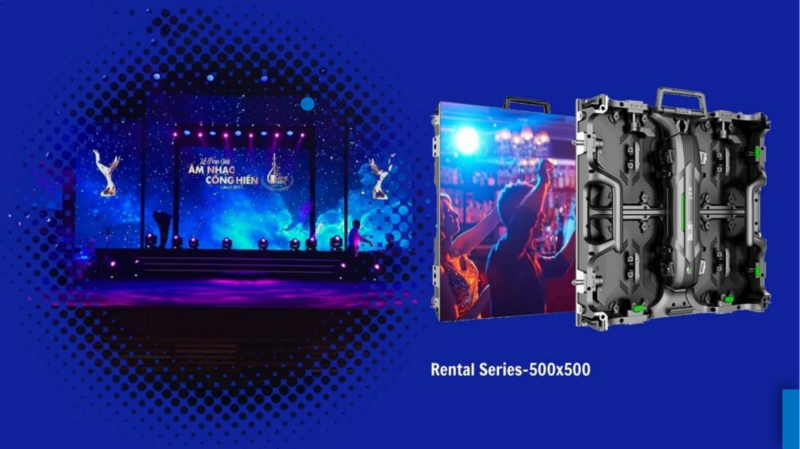 LED Display Features:
1, Anti-collision Design
Four corners anti-collision design
Effectively protect screen from corner bump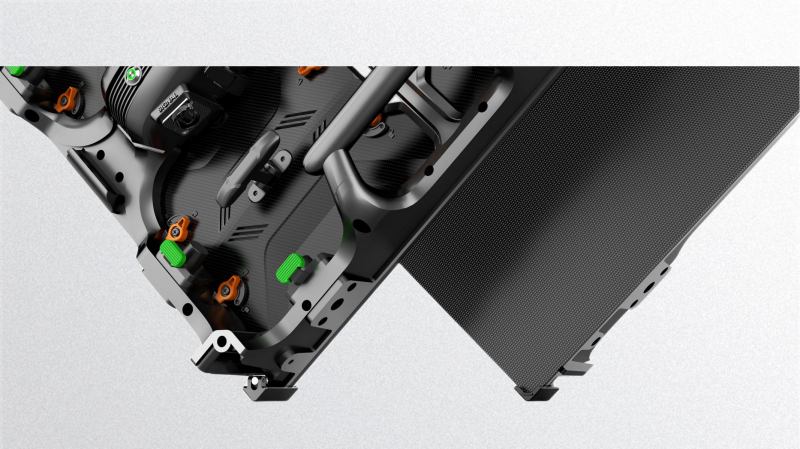 2, ARC LOCK DESIGN
Special locks and cabinet design enables the arcable cabinet andstraight cabinet to joint together.
Adjustable angles:Convex(+15°) Concave(-15°)
From flat to curves is simple and easy-no tools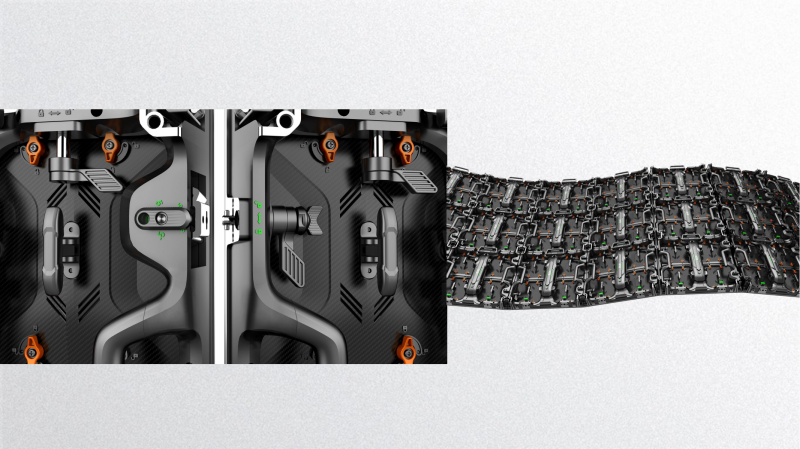 3, Quick | One man installation
Vertical Lock system for fast and easy 1 man installation with ultimate safety and pixel protection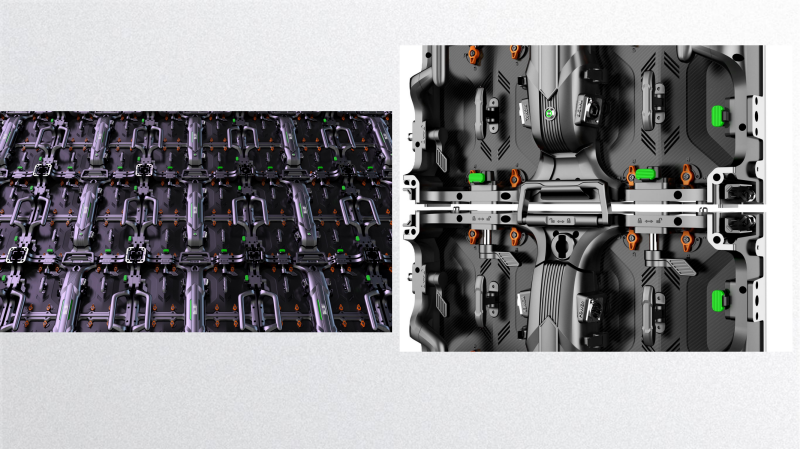 4, Front/Rear Maintenance
The new rental LED screen cabinet features a tension frame construction that enhances user experience and increases box solidity by 200%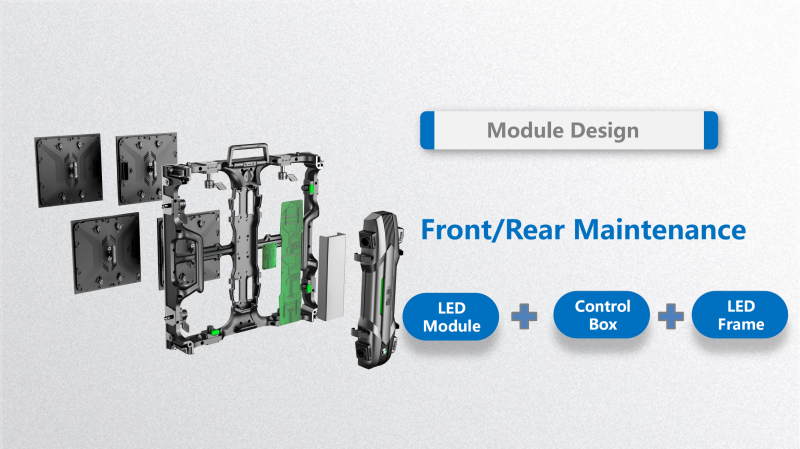 5, Shaped Splicing
Support mixed Splicing: 500x500mm and 500x1000mm modular LED display panels can be used together, and they can assemble to different shapes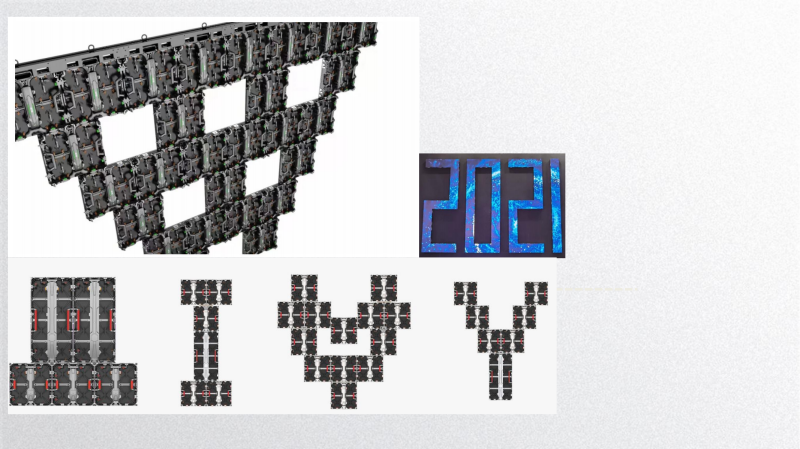 6, BEVEL EDGE DESIGN
H500 Cabinet
Adopts unique bevel Edge design to make the LED display with the 90° right angle features. Each corner of cabinet has 45° tilt. Precisely Seamless Splicing and easy assembly to make the LED display can be designed for qualified cube LED display. No gaps at any edge.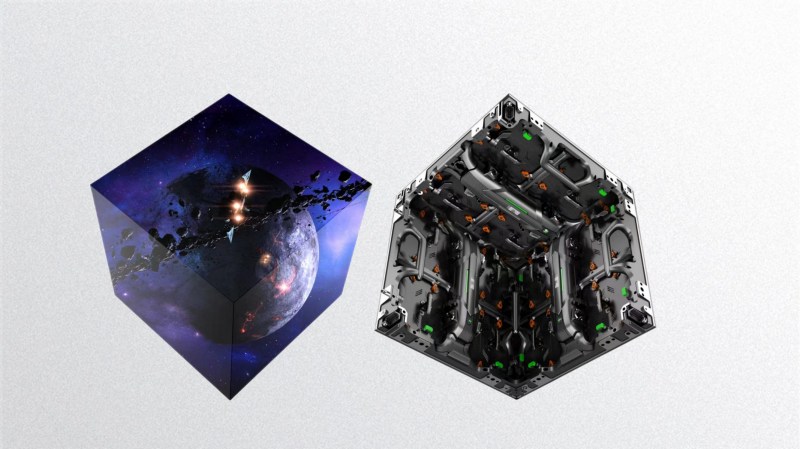 7, High Refresh Rate
Excellent drive design with professional driving ICs can achieve high refresh rate, in high -speed cameras, the screen can show better videos.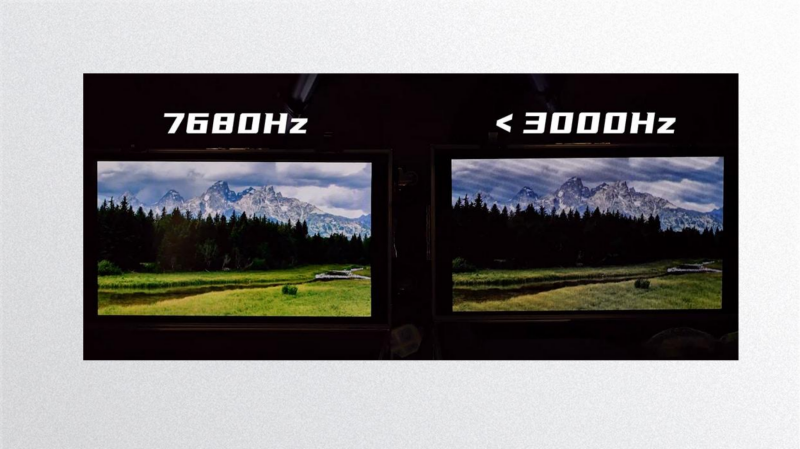 Rental LED Display Installation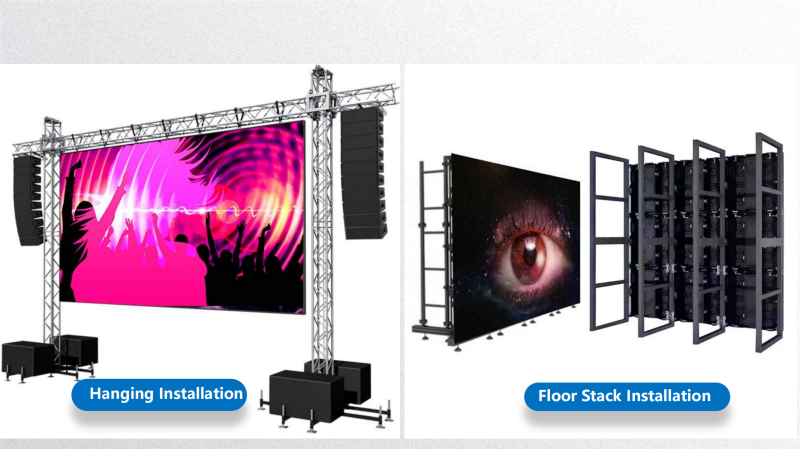 Rental LED Display Applications
1, XR Stage 
The XR LED wall stage incorporates Extended Reality (XR) screens to create a novel virtual production experience.It mixes Virtual Reality (VR), Augmented Reality (AR), and Mixed Reality (MR) in order to achieve total audience immersion.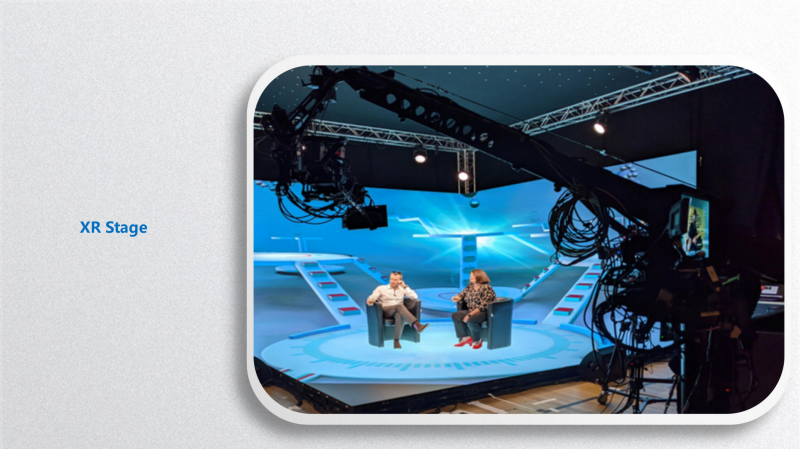 2, Film-Making
offer a sound stage constructed by curved LED Wall, ceiling and floor that together form a LED Volume, replaced the traditional green screen.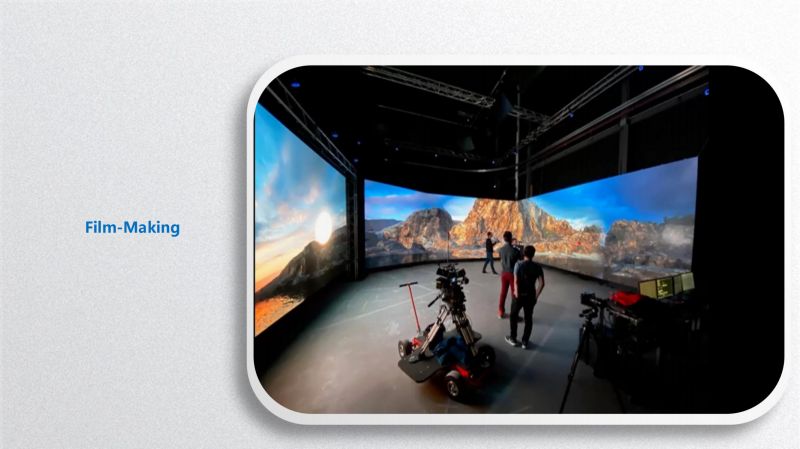 3, Virtual Production Stage
Create a real-time, reactive background that perfectly syncs with the camera for a seamless and fully immersive filming experience.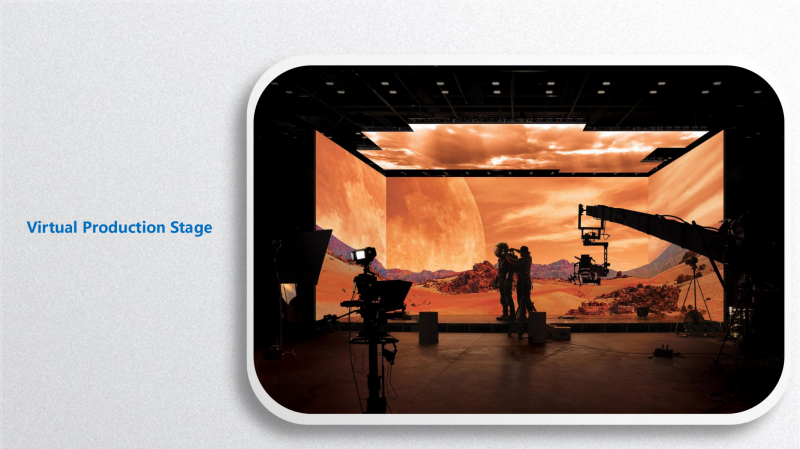 4, Live Broadcasting& TV Studio
Grab audience attention with advanced visual led displays
Engaged with industry-leading visual technology , unique custom design and accurate color presentation available .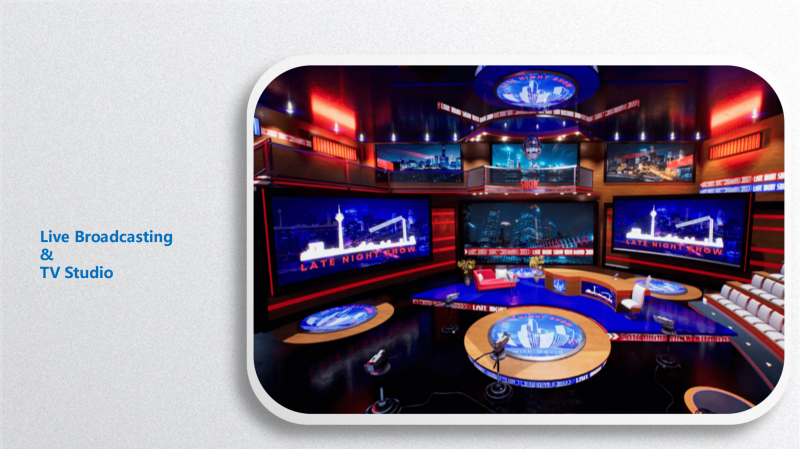 5, Rental Events
help you take the production of your live event to another higher visual level with the rental of LED screens for stages, always with the best LED technology on the market.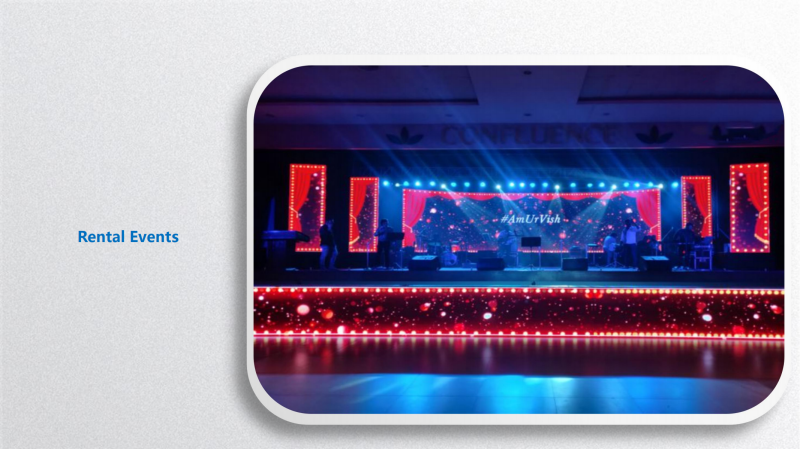 Rental LED Display Models
---
Post time: Mar-22-2023